Best Remortgage Deals  In Less Than a Minute.
Remortgage Deals Form
Tell us about yourself and the property to get best remortgage deals
Get Your Remortgage Rates
View best remortgage rates online and receive them via email
Choose Remortgage Deals that suits you
Pick a remortgage deal and We will call you back to help you speed up the remortgaging process
THINK CAREFULLY BEFORE SECURING OTHER DEBTS AGAINST YOUR HOME. YOUR HOME MAY BE REPOSSESSED IF YOU DO NOT KEEP UP REPAYMENTS ON A MORTGAGE OR ANY OTHER DEBT SECURED ON IT.
Testimonials
Best Remortgage Deals In The Market

Our remortgage advisors go beyond conventions to help you get the best mortgage deals you've always wanted and save alongside. This extra mile has always translated as convenience and reliability to our customers. And we only want more such happy people walking straight into their dream homes.
Really Impressed with Zinga… found us a great deal and on top of things from start to finish. Highly recommended..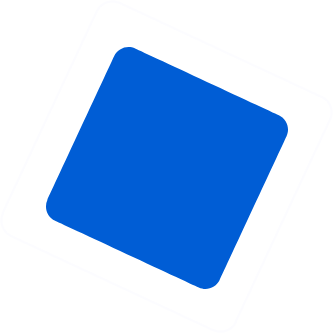 Remortgages
Do you look at your monthly mortgage payment as a financial burden? Are you looking for ways to cut down on mortgage payments and probably save a little at the end of every month? At Zinga, we want you to have peace of mind during your mortgage tenure. That's why we recommend exploring remortgage options, where you could review your mortgage and look for ideal ways to save money.
But before we look at options, let's understand what remortgaging is.
What is remortgaging?
In simple terms, remortgaging is when you modify your mortgage deal. You could do this by going for a different lender or changing the rates in your existing mortgage deal.
The fundamental idea behind remortgaging is to cut down on the monthly expenses you incur on monthly mortgage payments, borrow additional money against your property or both. A good starting point for this is analysing how much you want to save and how much you could save from the diverse deals available with you.
To complement your visions of saving, you need to remortgage at a strategic time. Let's dive into this.
When is the right time to remortgage?
There are five instances where remortgaging makes perfect financial sense.
When you are on the standard variable rate (SVR) – Generally, it is the regular interest rate levied by your lender for your mortgage. They are higher than your fixed and tracker rates that are dependent on Bank Of England's base rates. An SVR can be changed by your lender at any time.When your introductory rate is over, you are automatically switched to an SVR, which is not beneficial to you as you end up having little scope for monthly savings.
When your fixed rate tenure is about to expire – A fixed rate is like a shield that guards you from fluctuating interest rates. In a fixed rate, your interest rate is locked for a specific period of time, after which you are subjected to higher interest rates again. It is a good choice to prefer remortgaging when your fixed rate tenure is about to expire as you will have another season of a fixed rate.
When you want additional borrowing – With remortgaging, you can borrow additional money for your specific needs like paying off debts or making home improvements. Borrowing additional money increases your mortgage value and it is only applicable when your property values more than the sum you intend to borrow.
When interest rates make you paranoid – If you feel anxious about interest rates going up in the coming months, that would be a good time to go for remortgaging and fix your interest rates for a specific period of time.
When you want to review your mortgage – If you were not aware of the information about your mortgage such as interest rates or pending tenure, you could go for remortgaging. This helps you review your financial standing and let you work on ways to pay off your debt and save a little in the process.
Factors to consider when you remortgage
Once you know that the timing is right for you to remortgage, you next need to look at some essential factors that will allow you to get more out of your remortgaging.
Mortgage fees – When you decide to switch your mortgage and are looking for options, you need to look at three fee factors –

Mortgage fees
Legal fees
And early repayment fees

And if you are looking for a fixed rate, consider looking at product fees apart from the rate of interest. A mortgage with a comparatively higher rate of interest is better if the overall cost including product fees is lesser.

Affordability – You are eligible to opt for remortgaging only if you can afford to repay. Affordability is one of the key factors lenders look for though you may have an existing mortgage. If lenders witness a change in your income levels or financial standings from the time you took your first mortgage, they might decline your remortgaging decision. They look for outstanding debts, outgoings and more before approving your request.
Supporting financial documents – If you are employed, you need to present your proof of income. For self-employed professionals, tax returns and bank statements are essential. Also check your credit score and share the most precise details about it on your application. When you decide to opt for remortgaging, ensure you pay all your bills on time and that there are no outstanding debts or bills.
Review your credit file – It is advisable to review your credit reference agency files from all credit reference agencies before applying for remortgaging. You need to pay a small amount to get the report. Also understand that all your credit applications are entered on your file and they may influence your credit scores or the scope of borrowing more money.
Remortgaging a buy-to-let property – As far as buy-to-let properties are concerned, lenders generally require a loan-to-value ratio that is lower than your standard mortgages. In general, the loan-to-value ratio is 75% or lower. This is something you need to remember when you intend to remortgage your buy-to-let property or release equity.
Types of mortgage deals
There are three different types of mortgages you could choose from. Depending on your requirements and financial conditions, you could go for the one that best suits your needs.
Fixed rate deal
TLike we mentioned, a fixed rate deal locks your interest rates for a specific duration. Let's say around two to five years. During this tenure, you don't have to worry about volatile interest rates. You know how much you would shell out every month for the next couple of years. This allows you to budget better and improve the scope of saving.
Tracker deal
As the name suggests, this deal tracks the rate line of Bank Of England and changes accordingly. You might get a lower interest rate with this.
Standard variable rate
IThis is the rate that your mortgage will be switched to once your introductory rates are over. Exploring diverse options in this will help you land a better deal.
Where to look for remortgages
With several online avenues, finding a remortgage broker shouldn't be an issue. To get started, you could reach out to us at Zinga, talk to our mortgage advisors and get the best insights on what would work in your favour.