Get A Mortgage Quote In Less Than A Minute.
Complete the form
Tell us about yourself and the property to mortgage
Get your quotes
View your quotes online and receive them via email
Choose a mortgage that suits you
Pick a deal and We will call you back
THINK CAREFULLY BEFORE SECURING OTHER DEBTS AGAINST YOUR HOME. YOUR HOME MAY BE REPOSSESSED IF YOU DO NOT KEEP UP REPAYMENTS ON A MORTGAGE OR ANY OTHER DEBT SECURED ON IT.
Testimonials
Why We Are The Most Trusted In The Market

Our mortgage advisors go beyond conventions to help you get the best mortgage deal you've always wanted and save alongside. This extra mile has always translated as convenience and reliability to our customers. And we only want more such happy people walking straight into their dream homes.
If you are looking for a great mortgage deal with a great customer experience then I would recommend Zinga Financial Services. Manooch and his team are quick, responsive and very approachable. Thank You!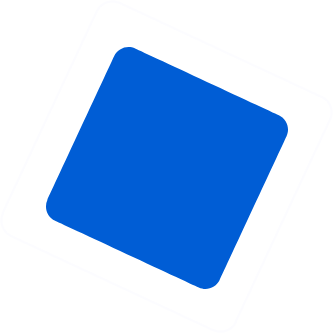 Buy a property
How well do you know about mortgages? Did you know that your interest rates are volatile? Or that you could end up paying more interest that you are actually supposed to? Are you eligible to take up a mortgage? How do you calculate rates? Well, if you are someone who is probably first time into the finance side of life, mortgaging could be pretty complex. But this is exactly why we are here for. We would help you understand everything about mortgages so you take a sensible financial decision.
What is a mortgage?
When you take a loan from a lender to buy a property or a piece of land, it is called mortgage. Once taken, you repay the loan along with an interest that is levied on the principal. Mortgage tenures vary depending on how swiftly you intend to repay them. For some, it can go up to 25 to 30 years. If in case, you are unable to repay your debt, your lender can possess your home and sell it in the market again.
Who can get a mortgage?
Anyone who can repay their loan can get a mortgage. There are no protocols or moderations in place that decide who gets a mortgage. From residing citizens to expats, a mortgage can be availed by anyone. What will change is the terms and conditions each lender comes up with on the agreement. However, there are a few general criteria that are considered when it comes to getting a mortgage. These factors strengthen or weaken your chances of getting a mortgage.
Age – Like we said, some mortgages prolong for years and that is exactly why age becomes one of the first criteria to decide if you can get a mortgage. If you are an elderly person looking for a mortgage, you wouldn't be denied a mortgage. Instead, you would be asked for a bigger initial deposit that in turn reduces your repayment tenure.
Credit score – Another crucial factor, your credit score is checked by your lender to see if you have repaid your previous debts and that you would repay your mortgage as well. Depending on how good or bad your credit score is, your mortgage will be approved or rejected. If you badly need a mortgage, we recommend paying your bills consistently for a few months before you actually apply for a mortgage.
Income – Lenders offer a loan in the trust that you will repay them. And this trust stems out of your income and job security. Depending on your income levels, your mortgage will be approved. Having adequate proof of income is a way to get their attention and trust.
Types of mortgages
There are three different types of mortgages you could choose from. Depending on your requirements and financial conditions, you could go for the one that best suits your needs.
Fixed rate deal
Fixed rate deal locks your interest rates for a specific duration. Let's say around two to five years. During this tenure, you don't have to worry about volatile interest rates. You know how much you would shell out every month for the next couple of years. This allows you to budget better and improve the scope of saving.
Tracker deal
As the name suggests, this deal tracks the rate line of Bank Of England and changes accordingly. You might get a lower interest rate with this.
Variable rate
Variable rates are volatile in the fact that they tend to fluctuate depending on the prevailing interest rates. There are two sides to this as your interest rates could increase and drop as well. Several variable rates are Standard Variable Rates, where your lenders the rates and are subject to change depending on the market.
Types of Mortgages
Apart from buying a property or a piece of land, you can take a mortgage for different purposes as well. There are three instances you could avail a mortgage for –
The purchase of another home – where you can use your existing mortgage as a security to borrow additional money for a brand-new property
The purchase of Buy-To-Let properties – where you can get this distinct mortgage to buy a property to rent it out to tenants and repay your mortgage from the rents they pay
The purchase of commercial property – where you can avail a commercial mortgage to buy business properties if you are setting up an office or starting up
Credit limit
Credit limit is a very subjective affair. There is no generic cap in place and how much one can borrow depends on lenders and other factors considered by them. Some of them include –
Your overall income – Your income is a decisive factor when it comes to how much you can borrow. Before lending, lenders check your credit score, your outgoings, your previous debts, existing debts and more. Based on this, you might get up to 5 times your annual income.
Your affordability – This is an estimate that stems out of your incomes and expenses and several factors that decide your affordability of a mortgage.
Your property value – A complete evaluation of your property is carried out before your lender decides how much to offer you. This is also based on your initial investment for your property. Besides, your property type also determines the amount you are likely to get – from 50% to 95%.
Mortgage Application Procedure
There are different ways to apply for a mortgage. Always talk to an expert
mortgage advisor
like the ones here at
Zinga
. Before you apply for a mortgage,
Zinga
also recommends you get a complete report of your credit score from the three credit reporting agencies to eliminate any chances of errors in your credit report. When you submit all required documents, your mortgage will get approved in a duration anywhere between 20 and 40 days. The duration also increases if your supporting documents are not airtight as expected.
Costs involved in mortgages
Apart from the interest you pay, your mortgage processing involves additional costs. Let's look at them briefly.
Arrangement Costs – charged by lenders for setting up your mortgage
Booking Costs – a non-refundable upfront cost
Valuation Cost – for the lender to conduct a comprehensive survey about your property and assess its market worth
Survey Cost – if you intend to conduct your own survey of your property
Transfer Cost – the fee for your lender to transfer the borrowed amount to the solicitor
Solicitor Cost – the charges levied by your solicitor including fees on stamp duties and legalities
Broker Cost – when you hire a broker to avail a mortgage
Higher Lending Cost – when your deposit is less, this acts as an insurance against losses